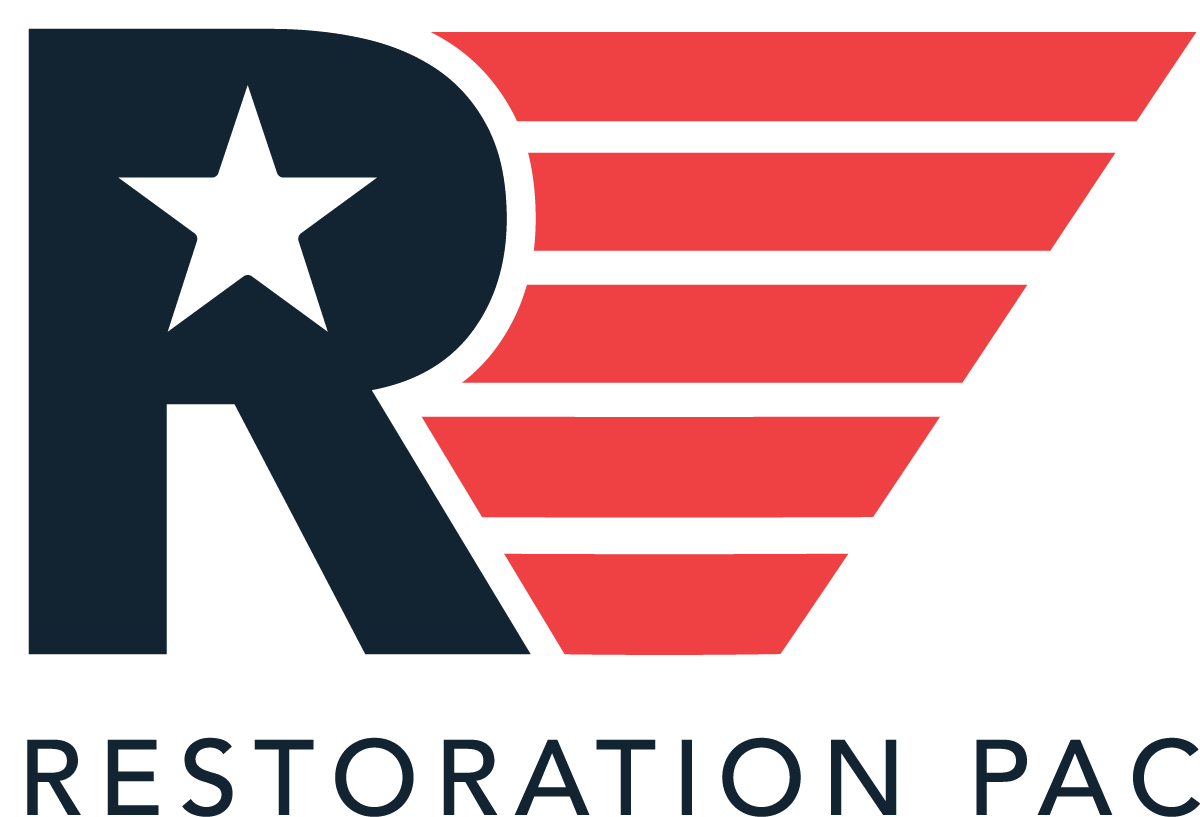 As coronavirus crisis peaks, President Trump loses ground in Wisconsin, treads water in Michigan and Pennsylvania
Contact: Dan Curry ([email protected])
DOWNERS GROVE, IL -- Polls taken at the peak of the coronavirus crisis show that President Trump has relinquished leads in Wisconsin and Pennsylvania and continues to trail in Michigan, Restoration PAC's April surveys show.
The polls, taken April 9 to April 18 of 600 likely voters in each state, showed a sharp downturn in Trump's standing in Wisconsin and only a slight decline in Michigan and in Pennsylvania, where the race is tied.
In all likelihood, Trump must win all three states to win re-election. That is the reason Restoration PAC launched the polling and created the Trump Re-Election Index (TRI) that becomes perhaps the best barometer in America of the 2020 presidential race.
Here are the topline results: (Full results are available at our website).
The project was started because Restoration PAC founder and president Doug Truax said national polling results are disjointed and hard to interpret. By zeroing in on three crucial swing states that President Trump almost certainly needs to win to be re-elected, citizens can figure out how the election is going at a glance.
"The biggest change was in Wisconsin, where there was political turmoil and the absolute peak of the virus," noted Truax. "In the other two states, there wasn't much change in the Trump-Biden contest despite the virus apex."
Truax founded Restoration PAC — one of the most effective conservative SuperPACs in America — in 2015 after his impressive U.S. Senate race in Illinois as a political newcomer. Truax is a West Point graduate, U.S. Army veteran, and successful health care entrepreneur.
President Trump was not expected to win any of the three states in 2016, according to polls and experts. He won Wisconsin by 22,748 votes, Michigan by 10,704 votes and Pennsylvania by 44,792 votes.
In the Michigan Senate race, the newest poll found that incumbent Democrat Gary Peters was leading Republican John James by a 46.3% to 36.7% margin.
In addition to measuring presidential and senate races, the monthly polling measured voter sentiment on issue preferences. The full results can be seen here.
The polling is being supervised by respected pollster Glenn Hodas of Springfield, IL. Active in government and politics for over 30 years, Hodas is a national pollster with a portfolio of federal, state and local clients, as well as trade associations and independent expenditure groups.
The poll was conducted by telephone from a representative sample of 600 registered voters that are likely to vote in the 2020 General Elections. Of the completed interviews, roughly 70 percent came from respondents on landlines, and 30 percent came from respondents on cellphones. This survey has a margin of error of +/- 3% at the 95% confidence interval. That means that in 95 out of 100 samples of the same size and type, the results obtained would vary by no more than plus or minus 3 percentage points from the result we would obtain if we could interview every member of the population. The margin of error is higher among the various sub-groups.
POLLSTER'S ANALYSIS: "The polls in Michigan and Pennsylvania are more or less good news for President Trump. He held his ground there amid the worst part of the pandemic. In Wisconsin, the news wasn't as good, as a combination of the virus and a contentious special election soured the mood of the state's electorate. It bears watching in May whether the mood will improve in Wisconsin — a state that in recent months has been trending in Trump's direction. It will be interesting to watch the sentiment in these three states as workers slowly return to their jobs."