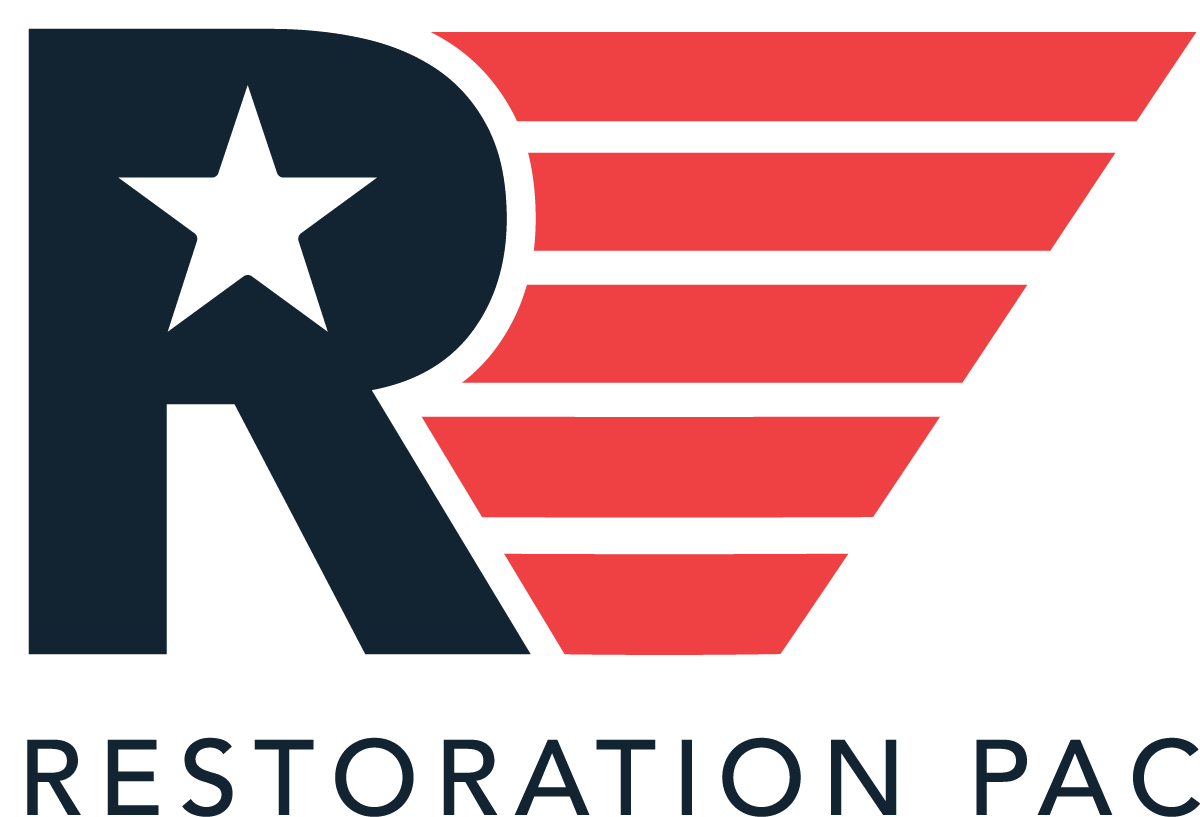 President Trump narrowly behind Biden in Pennsylvania, new Restoration PAC/Trafalgar Group poll shows
Contact: Dan Curry ([email protected])
DOWNERS GROVE, IL -- Joe Biden has a razor thin margin over President Trump in Pennsylvania, our first joint Restoration PAC/Trafalgar Group poll shows.
In a poll of 1,006 likely voters taken Sept. 19 to 21, Joe Biden leads Donald Trump by 2.2 percentage points — 48.1 percent to 45.9 percent. The poll's margin of error is 2.99 percent. News of Supreme Court Justice Ruth Bader Ginsburg's death came in the early part of the polling period.
Pennsylvania voters also said they favored fracking by a solid margin, believe China is a strong threat to America, and prefer a constitutional conservative as the next Supreme Court Justice, the poll shows.
"Pennsylvania was tight in 2016 and remains tight in the presidential race," said Restoration PAC Founder and President Doug Truax. "We believe President Trump has the stronger message down the stretch that will tip the balance his way."
The Trafalgar Group Pollster Robert Cahaly added that details about undecided voters provided some clues to where the race may be headed.
Within the undecided subgroup, support for fracking was 58.4 percent and opposition only 19.7 percent with 21.9 percent having no opinion.
On preference for the type of Supreme Court justice they prefer, these undecideds strongly preferred a strict constructionist conservative, 58.4 percent, over progressive liberal, 0 percent, civil libertarian, 0 percent, or someone with same philosophy of justice vacating the seat, 25.1 percent.
"This clear ideological divide covering those who have yet to commit to a candidate may be determinative of how the race will trend," Cahaly said.
Restoration PAC hired Trafalgar Group earlier this month to complete polling through the November election in the crucial swing states of Pennsylvania, Michigan, and Wisconsin. Polls from Wisconsin and Michigan will be coming in several days.
Trafalgar most famously was alone in predicting Trump would win Pennsylvania and Michigan in 2016. His electoral map prediction of 306 Trump and 232 Clinton was eerily accurate. Tom Bevan, Co-Founder and President of Real Clear Politics, called Trafalgar "one of the most accurate polling operations in America."
"The fracking and China questions provide a clear opening for President Trump to drive a message in Pennsylvania," added Glenn Hodas, part of our polling team.
Here are the major topline results:
PRESIDENTIAL
Trump: 45.9 percent
Biden: 48.1 percent
FRACKING
Favor 51.9 percent
Oppose 32.9 percent
SUPREME COURT NOMINEE
Strict constructionist conservative: 36.6 percent
Progressive liberal: 27.6 percent
CHINA
Threat to United States: 71 percent.
No threat to United States: 14 percent.
Truax founded Restoration PAC — one of the most effective conservative SuperPACs in America — in 2015 after his impressive U.S. Senate race in Illinois as a political newcomer. Truax is a West Point graduate, U.S. Army veteran, and successful health care entrepreneur.